Protect staff, build confidence, boost morale, and improve team building
Free webinar: The importance and growing popularity of corporate personal safety and self-defence programmes in today's society
Join us online – Wednesday 16th August, 12:30-13:00
Do your staff deal with difficult clients as part of the nature of your business? Are they on the road travelling to and from meetings? Do they walk or travel on public transport between home and work?
Did you know 24% of people say they would leave a role due to personal safety concerns, so let's protect and support your business's most valuable asset – your staff!
What will we be covering?
During the 30-minute session, we will cover:
worry about personal safety when working late
worry about personal safety when travelling for business
worry about personal safety on their commute
of women are discouraged to work late due to concerns about personal safety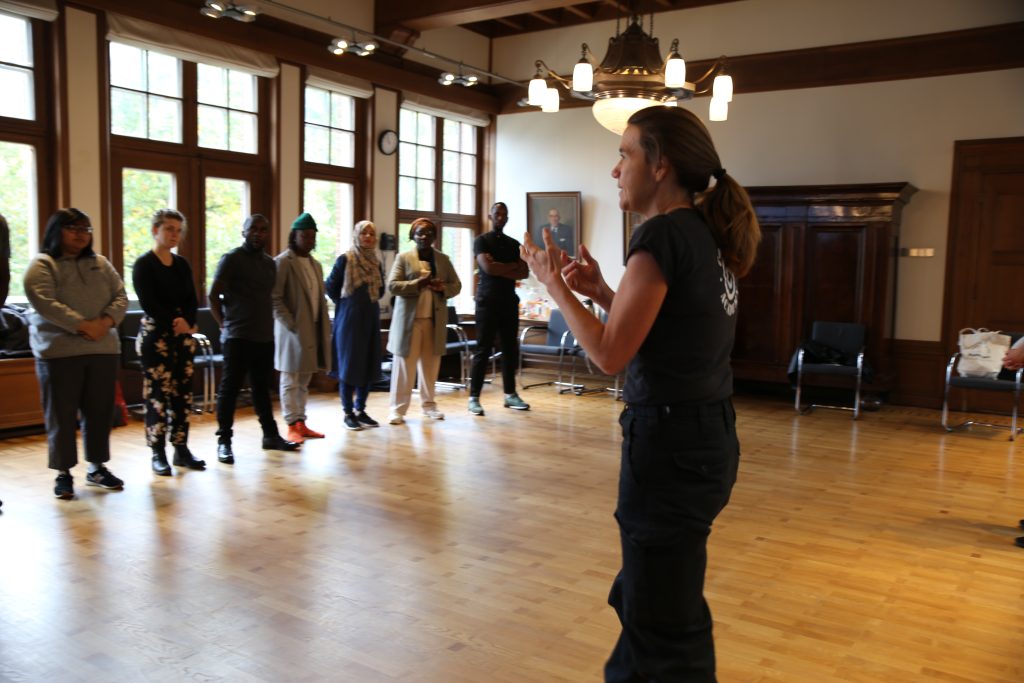 Did you know that 1 in 4 employees feel unsafe travelling home after working late, which rises to 1 in 3 for women
We know personal safety and self-defence workshops are not a requirement for businesses, but does that mean they shouldn't be? 
While your employees are around colleagues and people they are comfortable within the workplace, what happens when they leave the premises to go for lunch, take a break, attend an external meeting or go home after working late?
Are you aware of your employees' current concerns or previous incidents that could be affecting them in their role? If you aren't aware this doesn't mean they don't exist. Unfortunately, only a small number of people feel confident enough to speak out. 
Business with employees who are office-based and/or work from home
Whilst staff may feel comfortable around colleagues at the office, they may encounter situations where they feel unsafe when they go out for lunch, attend an external meeting or even commute to and from work.
Businesses that operate in a high risk environment
Whether your staff are exposed to precarious or unpredictable situations due to the nature of your business, such as working on the road, during late hours of the night – ranging from security to healthcare. You'll already have policies in place, but do your employees have the practical skills for when they truly need them?
Businesses looking for team building workshops
Not only are these programmes great for team building workshops, but they also educate and empower your staff with critical skills that will have a positive impact on their mental health and wellbeing. These skills could potentilly save their life or of someone around them.
Join the FREE corporate webinar
Fill in the form below to save your free virtual seat and discover the importance and growing popularity of corporate personal safety and self-defence programmes in today's society.
"I learned that even if you are much smaller and weaker than the attacker, you can still defend yourself and stand a chance of escape."
"This course helped me to know that there are options if a situation occurred"
"I loved how it got us up on our feet and adapted to us individually."
"I personally found it really helpful because of recent events."